> Power supply device for automatic steering in a yacht

Power supply device for automatic steering in a yacht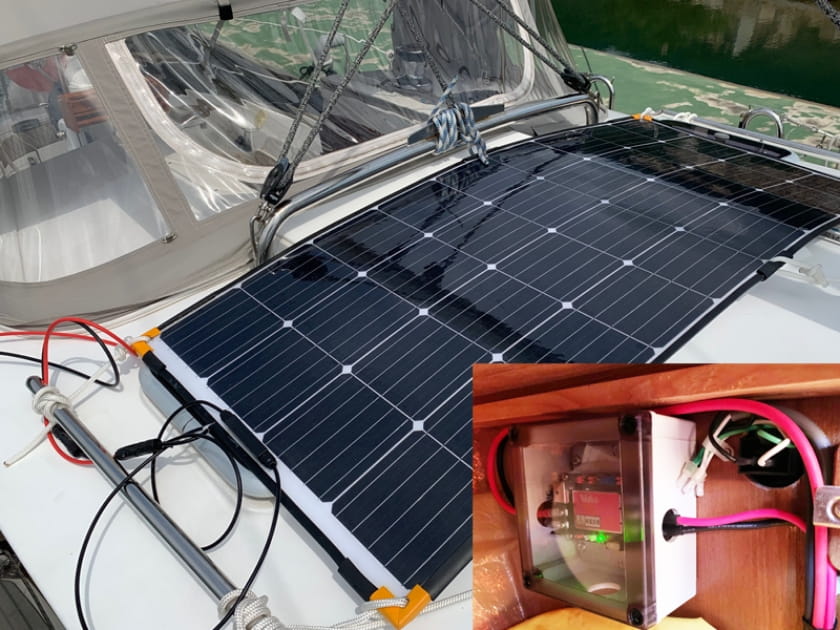 WSC10008
150 W flexible solar panel
2 x side-by-side 12 V/115 Ah lead storage batteries
background

We received an inquiry from person O, an associate of Waka's, saying that he wanted an efficient MPPT charge and discharge controller to enable charging the battery on his yacht, even when it was moored and had no power supply. He hoped to place a slimline solar panel on the cabin roof and install a lead battery for shipping use.

problem

He was also looking for a low-cost MPPT charge and discharge controller.
Based on the capacity of the solar panel and battery, we introduced him to the WSC10008.

solution

One of the most important issues was securing electric power while at sea.

Our WSC series uses the MPPT (maximum power point tracking) charging method, and in unfavorable conditions such as rainy or cloudy days, its charging capacity increases compared with PWM (pulse width modulation) controllers.

It also has safety functions such as overcurrent protection and an overheat shutdown function, so it can be used with peace of mind.

For the future, person O is considering the introduction of a more compact, high-output lithium-ion battery to replace the lead battery.