Solar LED street light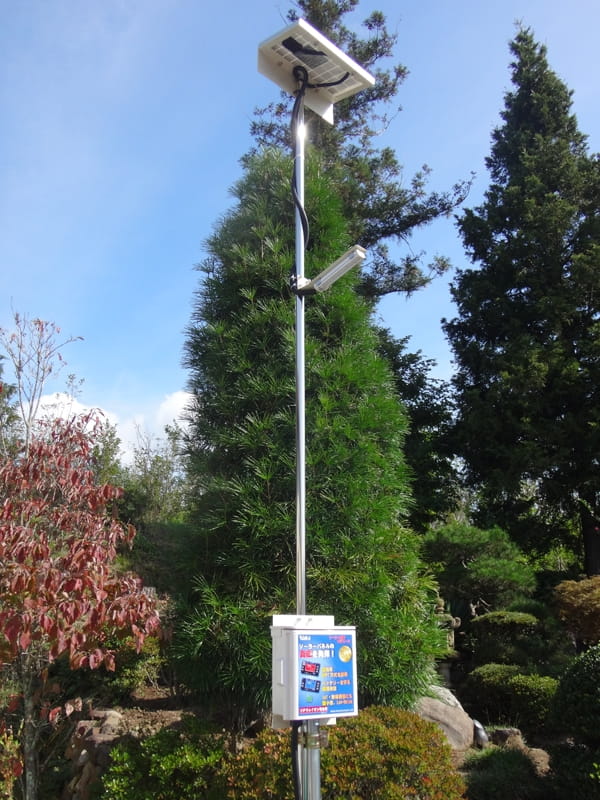 WSC5002EX, 12 W solar panel, 12 V/7 Ah lead battery (exchange for a lithium-ion battery also possible), 3 W LED lights, automatic nighttime lighting due to illumination sensor, lighting times can be adjusted
background

This lighting was created to illuminate the premises of Orion Auto Craft.
They installed the WSC5002EX, which expands the functions of our first WSC release, the WSC5002.
Because it is so lightweight, it can be installed easily, just by combined fastening to a single pipe.
At present, this lighting is also installed in parking lots at two of Waka's plants in Nagano Prefecture, and is useful for checking operation of the prototype circuit board that controls the load side, and for running tests.
We are also handling sales, so feel free to contact us to discuss these products.