Water gauges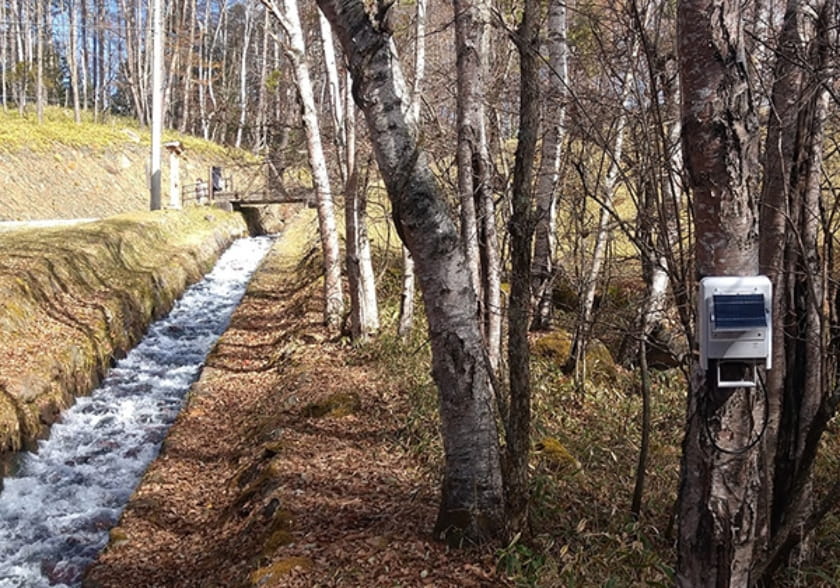 WSC2001EX (prototype)
2 W solar panel
6.4 V/4.5 Ah lithium iron phosphate battery
background

Watching over the river and providing peace of mind in daily life!
With Suwa University of Science's "Tokyo Metropolitan University Liason Suwarika Brand Creation Project," water gauges that use low electric power consumption and long-distance wireless have been installed at ponds and waterways in almost 50 locations, from around Lake Suwa to the Yatsugatake Mountains, and information from the gauges is made public.
Eight D cell alkaline batteries are used in each water gauge, and we were contacted when the project was considering the use of solar panels and lithium iron phosphate batteries in the next version of the gauges.

problem

Because these devices use long-distance wireless communication, the project was worried about the effect of noise on communication distances during charging.
Also, protection against excess electrical discharge was necessary for preventing significant battery deterioration.

solution

We explained the WSC series' function of suppressing incidences of noise so that charging does not need to be stopped even when information is being transmitted. Based on the solar panel and battery capacity, we changed the specifications of the WSC2001EX (prototype) to the desired voltage for excess electrical discharge protection, and in order to prevent battery deterioration due to charging at temperatures of below 0℃, we also included temperature sensors in our proposal.