WPL connectors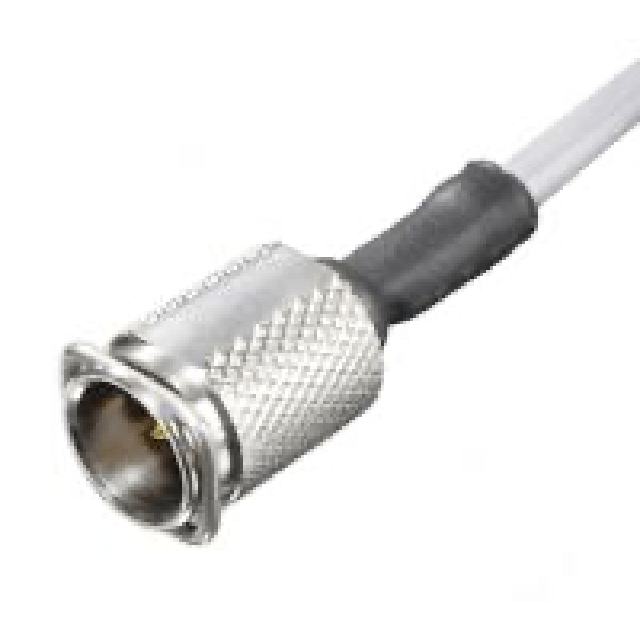 background

In situations such as the development of semiconductor devices and mass-production trials for communication and measuring devices, the fitting of conventional thread-fastened coaxial connectors became inefficient due to the move to multiport, which was highly rated.
Also, in communication equipment for vehicle-related applications in trains, etc., fitting becomes loose in environments that are subject to vibration and there is a demand for secure locking mechanisms.
For such uses, there were requests for reasonably priced connectors to solve the shortcomings of normal SMA connectors and their equivalent push-on coaxial connectors.

problem

A torque wrench is required when fitting thread-fastened coaxial connectors.
Because they are thread fastened, they can also become loose in environments that are subject to vibration.
There were issues in the fitting stability of push-on coaxial connectors, such as deterioration in their characteristics when not connected properly and the fact that they may come out when pulled.
Not only that, but conventional coaxial connectors with a lock function are expensive due to their complex construction.

solution

In order to solve these kinds of issues, we developed the WPL connector, a push-lock connector with an original mechanism. While realizing an easy, secure locking action with its simple construction, the WPL connector was developed based on the SMA connector. It is a product that is mostly equivalent to the SMA in terms of its electrical characteristics, with excellent reliability in all aspects.

Labor saving
Because WPL connectors can be fitted without the use of tools, anyone can use them easily, and man-hours can be greatly reduced because they take less time to fit.

Improved fitting stability
Because of their locking function, there are no incidences of not being properly connected or of coming out when pulled, as can happen with push-on connectors.
They do not require additional tightening like thread-fastened types and do not come loose, even in environments that are subject to vibration.

Enabling high-density installation
Because it is not necessary to use a torque wrench, it is possible to design high-density configurations (minimum 11 mm pitch).

Simple design, easy operation
With just a ring affixed to the coupling, the specialized lock part is inserted by lining up the coupling and the H-cut part of the connector. Turning through 90 degrees then completes the fitting of the connector. When locked, back and forth movement of the coupling stops, and it is possible to confirm whether it is locked.

Also, because the WPL connector is based on the SMA connector, it is possible to replace SMA connectors with WPL connectors during use.
With the WPL jack type, because it is also possible to attach an SMA plug, the two can be used in combination.

We offer an extensive range of variations that is almost the same as that for SMA, for example, types for substrate installation and for affixing to panels.
It is possible to choose from a variety of applicable cable types, such as semi-rigid, semi-flexible, and flexible cables. We also have a full range of many types of conversion adapter. Greater freedom can be obtained by combining with SMA connectors currently in use, and one of the reasons customers choose WPL connectors is because they can adapt to a variety of situations.

uses

Development evaluation for semiconductor devices, inspection jigs and tools for use in mass-production, semiconductor manufacturing equipment, communication equipment for wireless on trains, measuring devices, etc.